An invisible, portable bike stand. Prop and shoot pictures in seconds
The Stand
An invisible, portable bike stand, that allows you to get the best photo of your bike, at any angle in any background.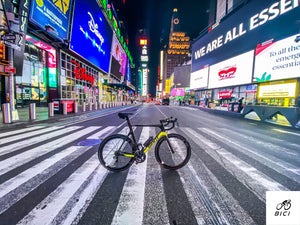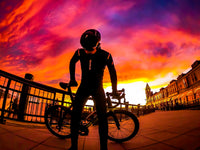 For the Love of Cycling
Founder Matt Gontier is an avid cyclist who is passionate about creating products that elevate the ride. Bici stands for Design, Quality, Innovation and Performance. 
Matt invented the Stand and the Shield as solutions to his own problems.
I invented to Stand because I wanted a invisible, portable bike stand that won't obstruct the photos of my bike from any angle. As cyclists, we love to show case our prized bike against the incredible backdrops our adventures bring us to. I didn't want to have to prop my bike against a wall or guardrail, or have to use a stick or a rock ruining the shot, so I invented the Stand.  
I love cycling so why stop during the cooler months? I tried every winter cycling glove but my fingertips would still get uncomfortably cold, forcing me to cut my ride short. I invented the Shield to protect my hands from the freezing wind chill. I hope you'll try the Shield and join me in riding year round.
For the champs that ride year round
For the passionate who love cycling
For the champs that ride year round
For the passionate who love cycling
<!Logo Markup>